My Blog
The most up to date part of my website is my blog. It is currently updated on a daily basis. I write about walking, cycling climbing, Via Ferrata and more.
I have worked in all stages of production from pre-production, to production to post production, to satellite distribution, media asset management and video archival.
I studied a Bachelor of Arts in Media studies I believed they updated the name of the course focusing on the Television Pathway. My dissertation focused on the documentary work of Jacques Yves Cousteau and David Attenborough.
Media Asset Management
and Video Archiving
Over the years I have been a media asset manager and video Archivist for UN Organisations. This has included digitising footage from a number of tape formats as well as consolidating footage from external hard drives to a centralised storage solution. This involved using CatDV, Kyno to make future acess to these media assets simple and intuitive. In a latter stage this data was exported to an online CMS for journalists and colleagues to access media assets efficiently.
Single and Live Coverage
Camera Operation
I have also worked as a camera operator for UN organisations and others. I have covered numerous press conferences, special events and live studio requests including recording video messages for events where speakers could not attend in person.
I have worked single camera operator aquiring footage for news stories and features, but also as a multicamera operator for live events
I have also experimented with 360 video covering wrestling matches and outdoor events.
Desktop Video Editing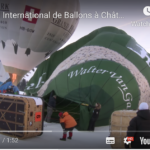 My favourite editing platform is Final Cut Pro X but I have experience with Final Cut Pro Studio, Avid Media composer, Vibrint and Adobe Premiere. I have followed Linkedin Learning courses to learn about new features of different editing systems.
Mobile Video Editing
When hiking or doing other activities I also use LumaFusion. I love the flexibility and features that it offers.
Satellite Distribution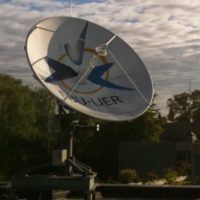 For three years I worked as a network resource manager. During this time I helped journalists, news organisations and sporting events get their material from venue to home via a satellite distribution network. This includes the use of fibre, occasional satellite capacity and more
This also included booking SNG trucksOSS facilities and more
Transcription and Subtitling
My work has also included transcription of marketing interviews, news interviews, speeches and more, whether in French or English, to tight deadlines.
When preparing videos for YouTube, Facebook, Twitter or Instagram I have often had to prepare subtitles that are optimised for each platform. I developed an efficient workflow to cope with this requirement.
Continual Learning
Last updated on the 11th of May 2020
German
I am currently studying German using both the Duolingo and the Echo Der Zeit podcast. I have been doing both for at least 244 days.
Webmastering, CSS and More
I recently downloaded Visual Studio Code. Since then I have been playing with CSS and experimenting with the goal of acquiring new skills to use professionally. I am using my website and blog as the testing ground. As I learn new things they will become self evident on this page.
I recently worked on reworking old sections of my website to make them mobile-friendly and it is through that learning process that I have decided to learn more.
Project Management
Video Production, Media Asset Management and Network Resource management all require Project Management skills. It is for this reason that I studied several PMI project management courses via Linkedin Learning. Become A Project Manager is one of the pathways I completed. Linkedin Learning provides us with an affordable means of acquiring new skills and complementing and enhancing others.
Volunteering
Visions Du Réel
Visions Du Réel is a documentary film festival that takes places in Nyon, Switzerland. It is an opportunity to meet and talk with producers, camera operators, broadcasters and more. It is also an opportunity to watch documentaries. When I volunteered for this event I was at the media library help desk
World XR and World VR Forum
The
World XR forum
, formerly known as the World VR Forum is a great opportunity to try the latest VR headsets and experiences. It is also an opportunity to see what content works and what content could be improved. This is a great event for people interested in content creation, acquisition, and collaboration. Last year I was on the moon VR experience so I spent most of the festival in a swimming pool helping people enjoy the VR experience in an original manner.
IFSC Climbing World Cup 2017
I was a volunteer at the 2017 IFSC World Cup in Villars Switzerland in 2017. This was one of my favourite, if not favourite volunteer experiences. I have a passion for climbing so it was fun to belay World Class athletes during several of the events. For the semi-finals and finals I was on camera for the streamed live feed of this event. My instagram avatar is from that event.
Festival International du Film Alpin Des Diablerets
This was another great event to volunteer at. My role was to make sure that people had the appropriate credentials to go into a screening and once this was done I could go in and watch every film at the festival. It was also notable because Claude Nicolier, Swiss Astronaut, was present one day. I enjoyed the content and I was given the opportunity to try parapente for the first time.
Other events
I volunteered two or three times to the Paléo Festival de Nyon, to the GIFF in Geneva, for the LIFT conference, for Fureur de Lire and many other events.
Volunteering is a way of going to events, where instead of paying with money, you pay with your time. At these events you get to network, see interesting content, and learn new things.
Sports
Hiking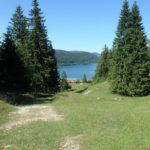 During the Pandemic I walked from one and a half to two and a half hours a day. During this time I listened to podcasts, looked for subjects to photograph and stayed healthy. I like hiking and walking because they don't require the use of a car to do. We get to know the local landscape better with every walk. I like to find new routes and paths. In so doing I have a good knowledge of the local area
Cycling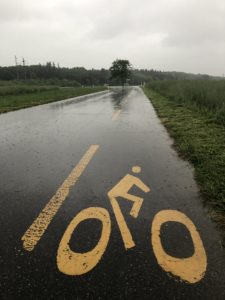 Cycling is another sport I enjoy. My regular loop is from thirty to fourty kilometres per ride. It extends to ninety kilometres on some days. The beauty with cycling is that the more you do it, the easier it gets. It only feels like you're not making progress because you automatically want to push harder.
Climbing and Via Ferrata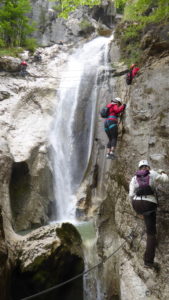 Although I had a deep passion for both of these sports my interest in both has declined. This is in part due to my broken arm last summer but also because of the amount of driving involved. With climbing the issue is that because I haven't climbed much in over a year it will take some effort to get to my former level.
I have written about climbing and via Ferrata frequently in my blog.
Scuba Diving
For at least two years one of my greatest passions was scuba diving. This passion was so great that I could spend hours a day speaking about it, looking for gear and more. It's because my work situation changed, and because of a long cold winter that my interest waned.